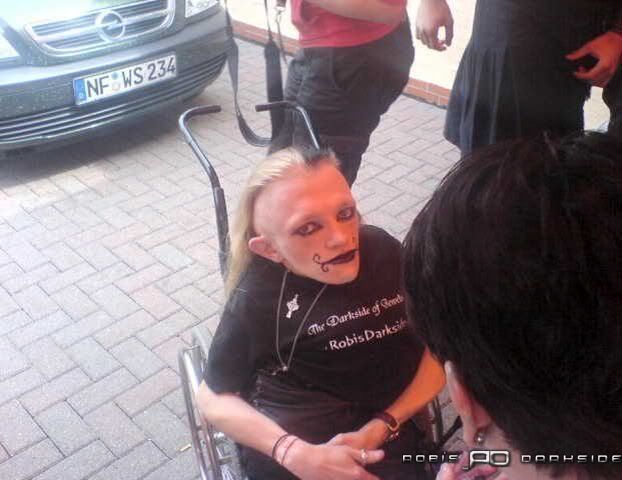 Meet Robert Schulte from Germany, the world's most unusual group member.
The band plays heavy metal. The health state of Robert does not allow him to play or sing.
But he takes care of all that is advertising, management and website.
Whenever I see people like that, I say: hats off to them. They know how to enjoy life and more interesting, they seem never to complain. We should learn from such people.