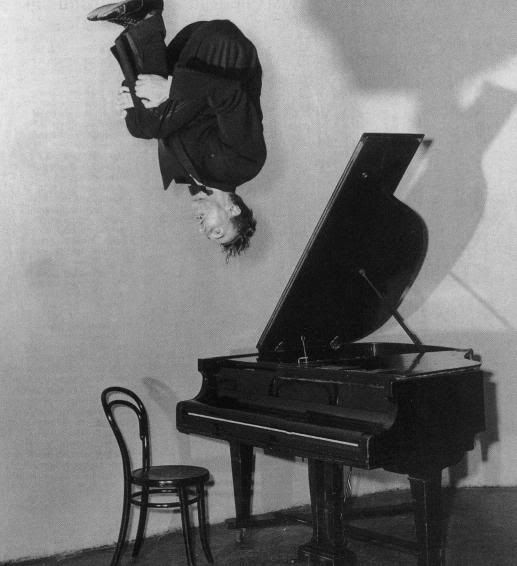 The pictures all come from the archive of Stockholm television and was taken in the period from 1900 and 1967, photos are not photoshopped.
Photographers are usually present in such numbers at musical occasions that it is impossible to get any exciting pictures of the performers themselves.
36 Years old Austrian born Freddy Harrison presented himself to photographers at London's Windmill Theatre in 1952 with a somersault at the piano, he come from an old performing family and his act combined acrobatics and music.
Rolando the master of balance, Paris 1965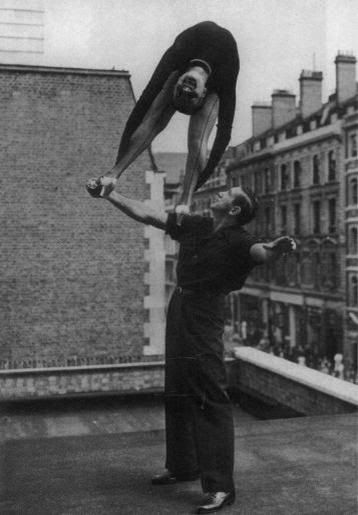 On August 1955 Julia and Darvas, the new dance sensation at the London palladium, introduced themselves to the public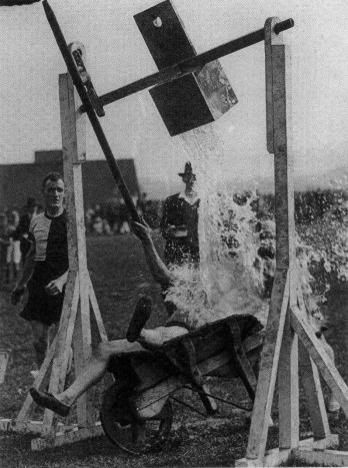 The organizers improvised a cooling shower for the exhausted athletes, during an heat wave in the spring of 1934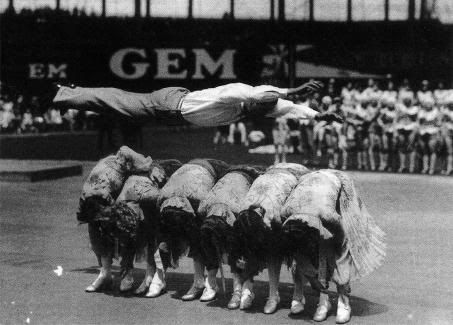 During the theatrical and sport field day on 28 June 1928 in New York City, Nick Lange Jr performed feasts of athletic prowess for charitable purposes.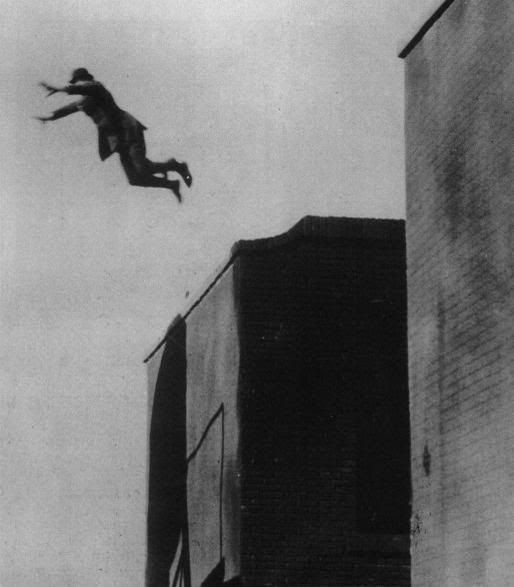 Actor Richard Talmadge had already paid for his passion for daring leaps with a few broken vertebrae in his neck and a sprained back. This stunt in 1926 was an attempt to clear 17 feet 6 inches (5.5 meters)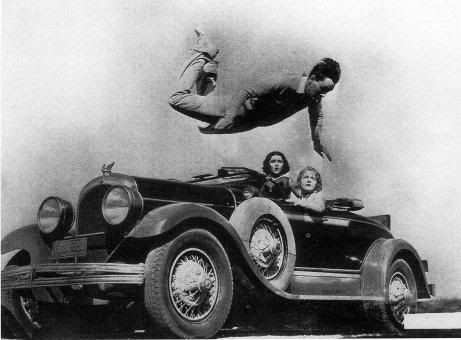 With this stunt Eddie Nugent was clearly making an impression on the two beauties, Raquel Torres (left) and Anita Page. In spite of his remarkable action, the trio did not achieve a place in the film history.
This Christmas fiasco happened on 10 December 1949 in Fort Lauderdale, Florida. Thousands of children were waiting for Santa Claus to drift down from the sky, but instead the parachutist got tangled up in some overhead cables. When not thus engaged, Robert Niles earned a living by jumping off bridges.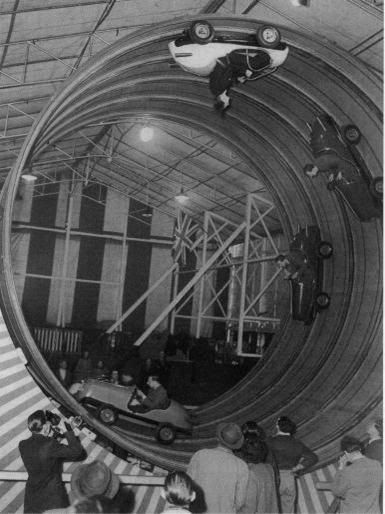 When Isaac Newton formulated the laws of gravity in 1966, he could have had no inkling of the variety of means that would be used by the world's fairground operators to try and make a profit by apparently proving him wrong – as the example here in London in May 1951

Open days at Berlin Tempelhof Aerodrome in 1930's included a demonstration of 'acrobatics in the air'